Direct Deposit
Direct Deposit makes accessing your payroll, pension, or government issued benefits easy and reliable. Direct Deposit with Dade County Federal Credit Union may also help you qualify for discounts on certain consumer loan products, including new and used auto loans and signature loans. It's just another reason why Dade County Federal should be your primary financial institution.
Direct Deposit can also help you save time by having funds immediately available to you without having to cash checks or visit a branch to retrieve or transfer funds. Combined with On-line Banking or Tellerline24, Direct Deposit with Dade County Federal Credit Union gives you the flexibility and freedom to make purchases, manage funds, and maximize your free time on your own schedule.
To enroll in Direct Deposit, simply present your employer or government agency providing you with funds Dade County Federal Credit Union's ABA routing number and share account number.
Dade County Federal Credit Union ABA Routing Number: 266080107
Dade County Federal's routing number is also located at the bottom left corner of Dade County Federal's checks as seen below: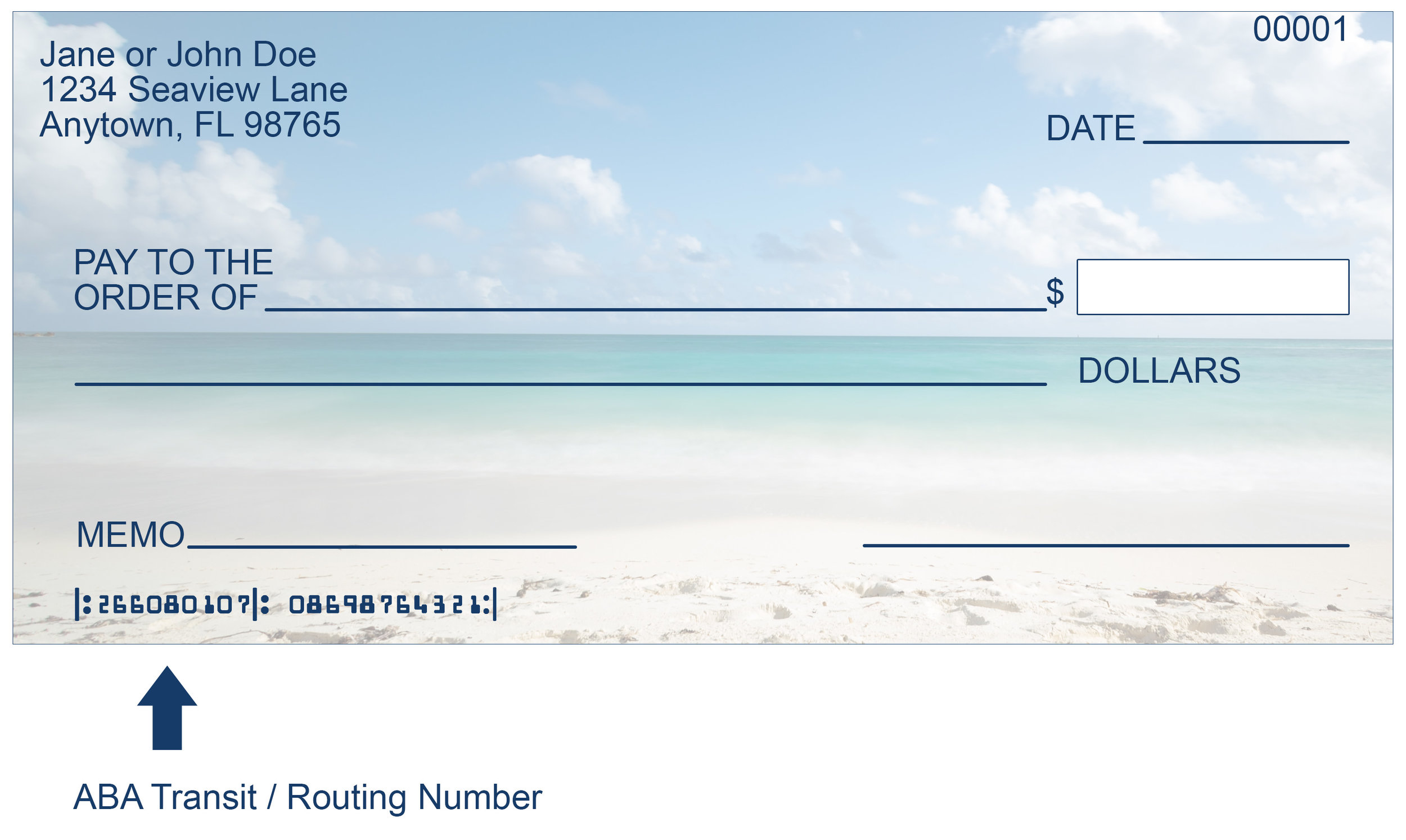 Simply provide your employer your ABA Transit & Routing Number.