Deposito directo
Direct Deposit makes accessing yo1ur payroll, pension, or government issued benefits easy and reliable. Direct Deposit with Dade County Federal Credit Union may also help you qualify for discounts on certain consumer loan products, including new and used auto loans and signature loans. It's just another reason why Dade County Federal should be your primary financial institution.
Deposito Directo tambien puede ayudarlo en ahorar tiempo con tener fondos disponible imediatamenta a usted sin tener que depositar cheques para efectivo o visitar una rama para transferir fondos. Combinado con "On'Line Banking" bancando sobre internet o TellerLine24, Deposito Directo con Dade County Federal Credit Union le da flexibilidad y libertad para hacer compras, manejar fondos, y maximizar su tiempro libre para su programa.
Para inscribirse en Deposito Directo, simple presente su empleador o agencia de gobierno que le da sus fondos el numero de enrutamiento ABA y numero de cuenta de Dade County Federal.
Dade County Federal Credit Union ABA numero de enrutamiento: 266080107
Dade County Federal numero de unrutamiento esta situado en la esquina izquierda de sus cheques de Dade County Federal como se ve abajo: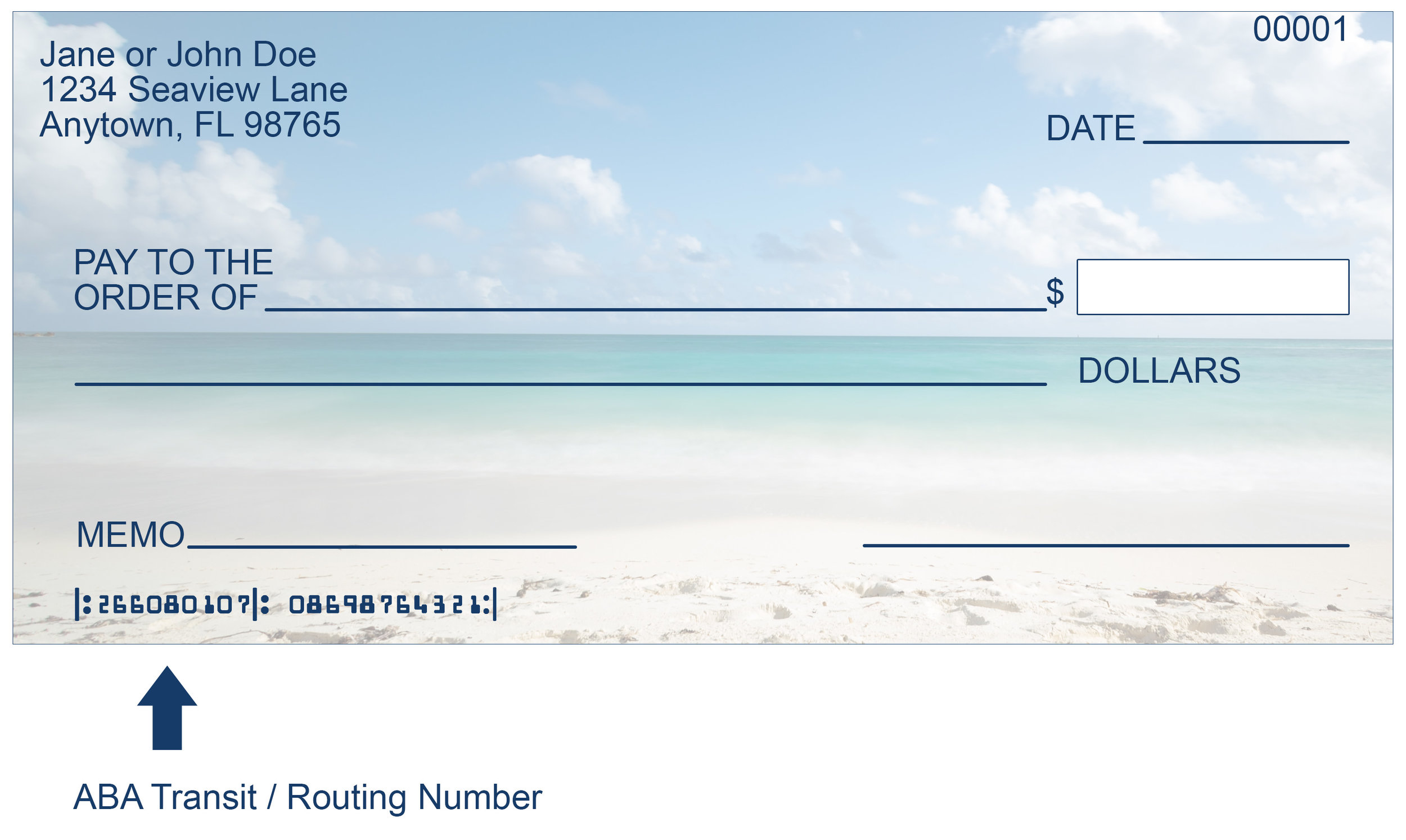 Simply provide your employer your ABA Transit & Routing Number.